Digital Advertising for Property Managers
You won't find a more comprehensive list of property management marketing services offered under one roof. Work with innovative marketing professionals who specialize in the property management industry.
How Can You Grow Your Property Management Business?
Maybe you need fresh content or maybe you need an entire suite of property management marketing solutions that can really make a difference in your business's bottom line.
We understand the digital marketing technologies available today, and we're excited to bring these opportunities to the property management industry. Our team is a dynamic and energetic group of experts who understand online marketing strategies and how they can best be leveraged for the unique landscape of professional property management.
Ready for Digital Advertising Services that Impact Your Property Management Business?
We provide websites, content, SEO, reputation management, and so much more.
Content Marketing
Your content is your competitive advantage. The more honest and informative your content is, the more homes you'll manage.
Learn More
It takes around 6 months to mature the content and start seeing quality web traffic and leads – start now and watch your competition scramble to catch up.
Get found by more property owners organically

Educate your leads before they pick up the phone

Close higher quality management contracts
Property Management Websites that Convert
Fourandhalf property management websites are designed to pay for themselves by driving more owner leads to your door.
Learn More
Wouldn't it be nice to have a website that pays for itself?
An effective website shouldn't just look good, it should also improve your bottom line. Even if you're not trying to grow your property management business, you need a steady stream of leads to replenish lost contracts to sales.
Convert more rental property owner leads who visit your website

Make data-driven decisions about your site

Continuous Improvement and 90-day reviews
Google Ads for Property Managers
Every property management market is different, and your digital advertising campaign needs to reflect what you know about where you work.
Learn More
At Fourandhalf, our goal is to provide you with high quality owner leads that are likely to turn your online visitors into long term clients. There's no one way to advertise online; there are several. And we've learned that the best way to harness the power of online advertising is by designing a comprehensive plan that takes advantage of channels like Google Ads and Bing Ads. We'll make sure every advertising dollar is put to a good and measurable use.
Over 7 years of experience creating digital ads for property managers

Get real owner leads from Google Search and Bing Search

Work with a Premier Google Partner and Microsoft Ads Partner
Reputation Management
Owners check your star ratings on top review sites prior to engaging. We'll showcase your best positive reviews. 
Learn More
Take control of your property management company's online reputation with the help of Fourandhalf. We'll survey your owners and tenants for feedback, and ask happy customers to review you on Google, Facebook, or other sites. Showcase your authentic positive reviews on your website and landing page using a mobile friendly widget.
Track your progress using the Reputation.com platform

Learn how to use negative reviews to improve your business

Get tools and expert advice to increase your overall star rating
Email Marketing Automation & Sales CRM for Property Managers
We'll help you manage your leads, nurture those leads, and work out a strategy to turn them into customers.
Learn More
To help you close more leads, Fourandhalf partnered with LeadSimple, a Property Management business-specific Lead Management software tool that is extremely simple to use.
Your Fourandhalf Account Manager will setup your LeadSimple CRM by creating lead stages, workflows, and quick follow-up email marketing templates to help you maximize every lead that comes in the door. Your leads will automatically flow into LeadSimple CRM, be assigned to a person, and finally trigger a sales workflow.
Lead management software for property managers (LeadSimple)

Sales process setup and customization of LeadSimple CRM

Email marketing to engage your owner and investor prospects
Social Media Optimization & Posting
A potential customer doing their due diligence will be looking at more than just the front page of your website and have fully fleshed out Social Media platforms for maximum impact.
Learn More
You shouldn't just rely on your website to draw in traffic and build SEO.
Google counts social site activity when deciding where you rank in search results. Fourandhalf regularly posts relevant articles to the most influential social media sites on your behalf multiple times a week, giving your website credit for SEO purposes.
Maximize your online presence

Help your website rank in Google Local search results

Increase your website traffic
Promotional Videos
Some people read blogs and some people watch videos. We put together creative, informative videos about your services.
Learn More
Many of us are visual learners and our animated videos will help you cater to people who are looking for a quick explanation on what you do and why your Property Management company is the best.
Explain all the perils of self-managing in 120 seconds

Use animation to showcase what makes you different

Keep website visitors engaged
Lead Magnets for Websites
Lead magnets give your prospects valuable information that demonstrates your experience and authority.
Learn More
One of the reasons our digital marketing plans are so successful for property managers is that we maximize every bit of content that you create. Our eBook lead magnet gives your prospects some valuable information that they can only get from you; something that demonstrates your experience and authority. We also provide you with a free rental analysis platform that's only available to our website clients. It's been a game changer in attracting new business.
RentFax Automator provides essential information to prospects

Impressive, professional report is branded to your property management company

Offer an eBook to provide valuable education that only comes from you
Copywriting
We write content that gets the attention of owners and investors, showing them your company is the best in property management.
Learn More
The goal of your content is to reach two audiences: human property owners, investors, and landlords who may not realize just how worthwhile your services can be; and, search engines that will recognize what you do, where you work, and the value you provide to the sea of people searching online for information. We understand both audiences, and we write content that gets their attention and moves them towards recognizing your company as the best in property management.
SEO copywriting for property management websites

Video blog transcriptions and text blog creation

Industry-specific advertising copy
Business Consulting
We are marketing experts, but that's not all we can help with. If you're looking to improve other areas of your business we can help or connect you with the best person for the job. 
Learn More
Growing a property management company requires established processes and systems that can seamlessly integrate all the new business that's coming your way. We are marketing experts, but that's not all we can help with. Let's take a look at your sales process and evaluate how your team handles small tasks and big projects. We'll work with you to identify areas of improvement so there's hardly a hitch in bringing on new clients and implementing new standard of service.
We'll review your sales process and tell you how to close more leads.

We'll analyze your workflow and help you automate processes.

We'll help you identify the strengths and challenges in your team and show you how to maximize the talent you've got.
What's it Like to Partner With Fourandhalf? Catch Up with Our Lifetime Clients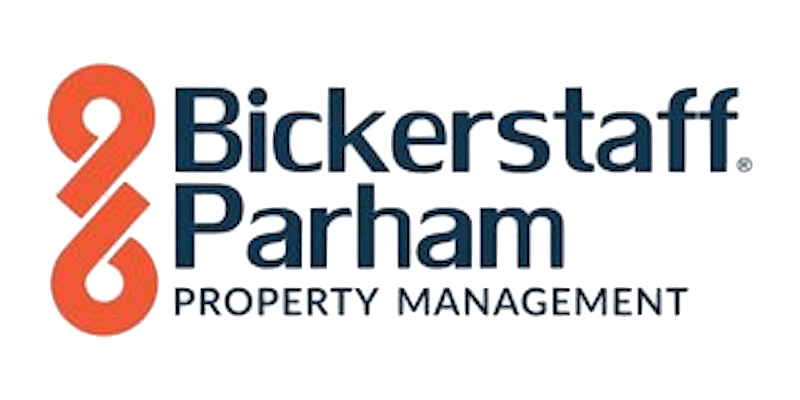 "I felt like our website finally postured us and posited us for who we really were. And we could have never done that without the help of Fourandhalf...If you're investigating Fourandhalf, and you're trying to figure out if this is a good fit for you or not, just try it. You just owe it to yourself to try it. I don't know how you could really live without them."
"We've been working with Fourandhalf for several years and our account rep Karen is very attentive to our business' needs. Initially we hired them to manage our online reputation for our property management company and now have 100s of reviews from customers. Recently, they launched a new website for us and I'm looking forward to growing our business with them in 2022. If you are serious about marketing your company......call Fourandhalf."
"We have used FourandHalf for a while now and have had a great experience. Hope and her team are always wonderful to work with, quick to respond to any questions or concerns that we may have, and are always so personable. We really appreciate their attention to detail and willingness to always work with us to achieve our goals. Thank you Hope & team!"