Property Management Websites
Professional property managers know that their website is more than just a tool for online rent payments or maintenance requests. Your property management website is your digital storefront. When customers arrive, do they want to walk in? Whether you're looking for a custom website or a quick site to get your new property management company up and running as quickly as possible, we know you're going to find the best property management websites here.
Website Design for Property Management Companies Who Want to Drive up SEO and Owner Lead Generation
In today's digital age, property managers need a website that not only showcases their rental properties but also provides useful information about their services. Professional websites can help property managers reach a wider audience, establish trust with potential clients, and build their brand image. Property management websites play an important role in digital lead generation and we're here to help your company succeed.
Website Design & Development
Attract & convert owner leads with strategic design specific to the property management industry.
Custom Copy
Tell a story that sets you apart from other property management companies.
Onsite SEO
Get found by owners searching for property management solutions online.
Hosting, Support & Maintenance
Enjoy a responsive team to manage your website.
Offsite SEO
Build backlinks, and diversify your keyword portfolio with Managed SEO campaigns.
Mobile Responsiveness
Ensure a smooth and easy user experience on desktop and mobile.
CRM & PM Software
Integrate your CRM, and property management listings with your website.
Continuous Improvement
Meet with your Account Manager quarterly to analyze website performance.
What We Offer for Property Managers
Our team specializes in creating websites specifically for property management companies; tailored to your unique needs and requirements. We know property managers live busy lives, and we're here to help! We can help you show your prospects that you are the best property management company for their needs. With a focus on search engine optimization, we aim to increase your online presence, attract new owner clients, and simplify the lead generation process for you.
We offer 2 distinct types of websites for property managers:
Anticipated Build Time: 8-10 weeks

Choose from over 290 website themes

Every design aspect is customizable

A few of our most recent custom builds:
Anticipated Build Time: 4-6 weeks

Choose from one of our designed templates
Limited Customization

View our templates:
A Property Management Website Focused on Conversions
The best property management websites are attractive and functional. Let's give yours an upgrade! At Fourandhalf, we design property management websites targeted to the areas you serve. It's our use of keyword-rich content and our engaging design elements that convert your website visitors into clients. Property managers can rest easy knowing that their website's SEO is doing the heavy lifting of lead generation for them.
What is Search Engine Optimization (SEO)?
SEO helps search engines like Google, and Bing determine where to rank your website when property owners search for you online. All of our property management websites incorporate the basic fundamentals of Onsite SEO; location-rich keywords and copy, fast loading speeds, and structured data. Our Managed SEO campaigns take your SEO to the next level with link building, citations, ongoing technical and on page optimizations, monthly reporting, and more.
1. You'll Meet with your Account Manager
We start with a website deliverables call where we'll choose a website design framework, discuss copy, and gather the foundational items needed to start development.
2. We Begin Developing Your Website
Your Account Manager works with our copywriting team to begin the first draft of your custom website copy while our development team begins incorporating your branding, property listings, images, lead magnets, and foundational SEO into your selected design framework.
3. Review & Iterate
Once the first draft of your website is complete, we'll meet to review it together. This gives you the opportunity to ask questions, provide feedback, or request changes.
4. Launch & Continuous Improvement
When we're done building your property management website, we'll publish it for the world to see! Every 90 days from there on out you'll meet with your Account Manager to review it's performance, and they will make recommendations for improvements or enhancements.
The Best Property Management Websites Should Deliver
As a property manager, you need more from a website than just a place to post your commercial and residential properties. Your website should be another hard-working team member, generating owner leads in addition to listing rental properties, making rent collection easy and allowing tenants to submit maintenance requests.
Our websites rank higher on search engines and show up in owner, real estate investor, and landlord searches because we have the marketing tools to help you grow.
Leverage our Experience.
Your website should quickly explain why you're the best option for anyone needing property management. Prospective tenants and owners will know you're the property manager for them.
Show Your Stuff.
No need to attract tenants in Boston when you're looking for owners in Austin. Target your ideal potential clients that need your property management services.
Use Our Tools.
Websites Are Cool – What Else Do We Do?
There are so many different ways Fourandhalf can help your property management company grow.
Content Marketing
Educate prospective customers by answering their searches online.
Google Ads
Optimize your cost per lead with campaigns managed by Google Ads Specialists.
SEO
Diversify your Google search appearance through Managed SEO Campaigns.
Copywriting
We write great property management content that gets the attention of owners and investors.
Conversion Websites
Attract and convert the right type of leads with purpose-driven website designs.
Reputation Management
Drive up five-star reviews and build your online reputation one ask at a time.
Email Marketing Automation
Keep your company top of mind with prospective owners that are not yet clients.
Consulting
Strategize with a dedicated account manager committed to helping your business succeed.
What's it Like to Partner With Fourandhalf? Catch Up with Our Lifetime Clients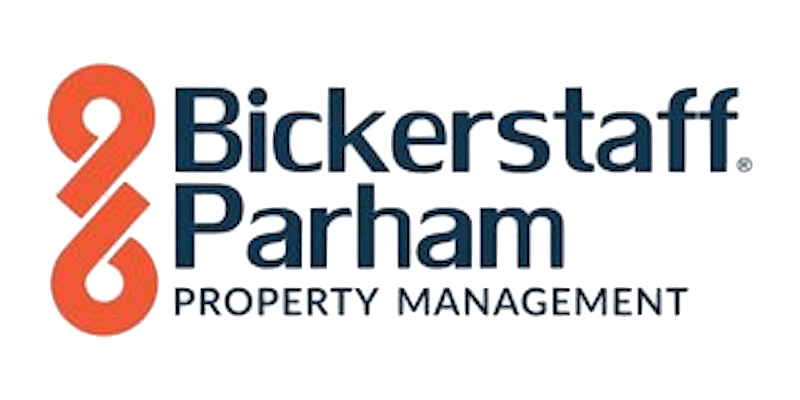 "I felt like our website finally postured us and posited us for who we really were. And we could have never done that without the help of Fourandhalf...If you're investigating Fourandhalf, and you're trying to figure out if this is a good fit for you or not, just try it. You just owe it to yourself to try it. I don't know how you could really live without them."
"We've been working with Fourandhalf for several years and our account rep Karen is very attentive to our business' needs. Initially we hired them to manage our online reputation for our property management company and now have 100s of reviews from customers. Recently, they launched a new website for us and I'm looking forward to growing our business with them in 2022. If you are serious about marketing your company......call Fourandhalf."
"We have used FourandHalf for a while now and have had a great experience. Hope and her team are always wonderful to work with, quick to respond to any questions or concerns that we may have, and are always so personable. We really appreciate their attention to detail and willingness to always work with us to achieve our goals. Thank you Hope & team!"
Office Address
Fourandhalf, Inc
2710 Crow Canyon Rd #1017
San Ramon, CA 94583