Fourandhalf
Partners & Industry Recommendations
When a property manager comes to us with a problem they're trying to solve, we have one of two answers:
We can help you with that, or
We know someone who can.
Fourandhalf was one of the first property management marketing companies in the industry when we launched in 2012. That means we know this industry inside and out. If we can't directly help you, we know an expert that's trustworthy, reliable, and committed to excellence. Review our company partners and recommendations below, and be sure to reach out if you have any questions, or would like to be introduced personally to one of these companies.
Fourandhalf Partners
Our Partners are companies that share our core values, and who we work with closely to mutually benefit each other. We can vouch for the high-caliber work they do, and we can connect you personally to someone at the company.
LeadSimple
LeadSimple combines your CRM, communications and processes into one easy-to-use system designed for property managers.
Reputation.com
Transform feedback from reviews, likes, listings, comments and clicks into your competitive advantage.
ProfitCoach
Let us help you turn your data into powerful insights that truly put you in the driver seat of your business future.
RentScale
Property management playbooks that operationalize sales – from hiring to onboarding to new doors added – it's all we do.
The Property Management Coach
Hiring a professional business coach can help you stay focused on what is important for your property management business and also provide you with an unbiased professional to help keep your stress in check.
Real-Time Consulting Services
Deb Newell works closely with your team by providing the necessary training to reach maximum functionality and efficiency while analyzing your structure and company culture.
Latchel
Latchel provides a concierge service to residents that caters to every in-home need and increases your monthly income.
Enterprise Bank
Enterprise Bank works with property managers to maximize cash flow and help their business survive and thrive.
Yes, Virtual
Send our English-speaking or bi-lingual Virtual Assistants your ever-changing list of tasks you need completed!
Termageddon
Termageddon's Privacy Policies offer the most comprehensive solution that helps you comply with CalOPPA, CCPA, GDPR, and more.
Unbounce
Unbounce helps your small business get more from every click—create and optimize landing pages that prompt your visitors with one, focused goal instead of leaving them to wander a site full of distractions.
Acquisio
Scale your search engine marketing efficiently and intelligently. Use one platform to launch, manage and report across Google and Bing campaigns, supercharged by machine learning and automation.
CallTrackingMetrics
Gain visibility into what inspires your customers to convert by combining marketing attribution with conversation intelligence tools.
Google Partner
By joining the Google Partners program, you get access to the training, support, and resources to set your clients up to succeed and help your company grow and stand out in the industry.
CallTrackingMetrics
Gain visibility into what inspires your customers to convert by combining marketing attribution with conversation intelligence tools.
Google Partner
By joining the Google Partners program, you get access to the training, support, and resources to set your clients up to succeed and help your company grow and stand out in the industry.
Fill Out the Form to Get Started
"*" indicates required fields
Why Should You Become a Fourandhalf Partner?
As one of our valued partners, we'll spend some time getting to know you and your company, so that when we make recommendations we can speak personally about how great you are. Our clients often come to us asking for recommendations on various property management services. As one of our partners, we'll not only recommend you, we'll set up a direct conversation between someone at your company and our client so the lead you receive is primed to like you and give you their business.
If you'd like to see your company on the list above, we'd love to hear from you and start a conversation. Please reach out by filling out the form below.
Companies We Recommend
Our recommendations are companies that haven't yet become Partners, but whom we've vetted and/or worked with in the past. These folks are at the top of their game. Click on the links below to learn more.
Appfolio
Explore how AppFolio's unrivaled user experience and smart workflows will give you the freedom to focus on what matters most.
RentManager
Rent Manager is a powerful property management software that combines all the features you need to run your business into a single integrated solution.
PropertyWare
See what an all-in-one, open-platform property management solution can do for your business.
PropertyMeld
PropertyMeld helps you efficiently communicate to coordinate with all key players in the maintenance process in one, user friendly web-based platform.
LivoSecure
LivoSecure is a contactless rental process that allows the renter to complete the showing, application, screening, offer submission and lease execution, all online, on the LivoSecure™ platform.
Robert Locke
Robert Locke provides property managers with documents and strategies to generate more revenue and provide a bulletproof property management model.
PetScreening
PetScreening.com™ helps Property Managers, Landlords and Housing Providers manage renters' pets and assistance animals for free while generating more opportunities for pet-related revenue.
Aptly
With Aptly, property teams can convert, support, and delight customers at every stage of their journey.
ShowMojo
Showmojo helps you respond quickly to every lead, schedule showings, screen tenants, and more without being tied to your phone or computer.
Tenant Turner
Tenant Turner lets you keep all your leasing activities in one place, automate your leasing process, and provide instant responses so you don't miss out on leads.
LetHub
LetHub helps you empower your leasing team by automating consuming tasks with AI while maintaining a human touch.
Diffe.rent
Automate your tasks using 'Diffe.rent' – the world's leading AI technology for property managers.
Yardi Breeze
Yardi Breeze is property management software that helps owners and managers streamline and simplify their daily operations.
Crankset Group
Crankset Group works with clients ready to change their existing culture and possibly their leadership style to create a Path of Action to transform their company.
SecondNature
SecondNature is a subscription service that reminds your tenants to replace fridge and air filters on-time, every time.
What's it Like to Partner With Fourandhalf? Catch Up with Our Lifetime Clients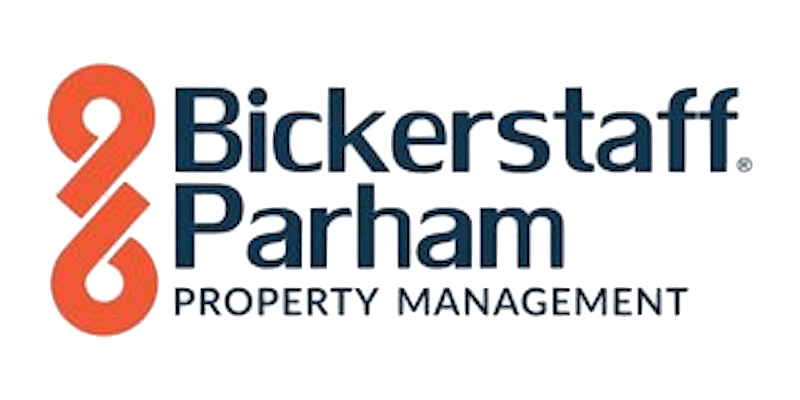 "I felt like our website finally postured us and posited us for who we really were. And we could have never done that without the help of Fourandhalf...If you're investigating Fourandhalf, and you're trying to figure out if this is a good fit for you or not, just try it. You just owe it to yourself to try it. I don't know how you could really live without them."
"We've been working with Fourandhalf for several years and our account rep Karen is very attentive to our business' needs. Initially we hired them to manage our online reputation for our property management company and now have 100s of reviews from customers. Recently, they launched a new website for us and I'm looking forward to growing our business with them in 2022. If you are serious about marketing your company......call Fourandhalf."
"We have used FourandHalf for a while now and have had a great experience. Hope and her team are always wonderful to work with, quick to respond to any questions or concerns that we may have, and are always so personable. We really appreciate their attention to detail and willingness to always work with us to achieve our goals. Thank you Hope & team!"
Office Address
Fourandhalf, Inc
2710 Crow Canyon Rd #1017
San Ramon, CA 94583